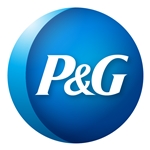 TW and SAP QM key user Administration role

Full Time position in the Quality Department
Gyongyos, Heves, Hungary

We create value in the supply network every day. We are uniquely positioned to manage the supply chain from end to end – starting with our materials through the touch-point of our brands with shoppers in the market. We are known as the Best in Class Supply Network Innovators in the market (recently recognized as Global Supply Chain Masters).

We are both the voice of the customer for supply and the integrator across the Company's disciplines. This perspective, along with our broad-based supply network mastery, accelerates our ability to create and build value for P&G, our customers and our suppliers. You can start your career in different and diverse work areas within P&G that comprise our end to end supply network operations.

Our team is continuously growing, so multiple positions are available across our organization.